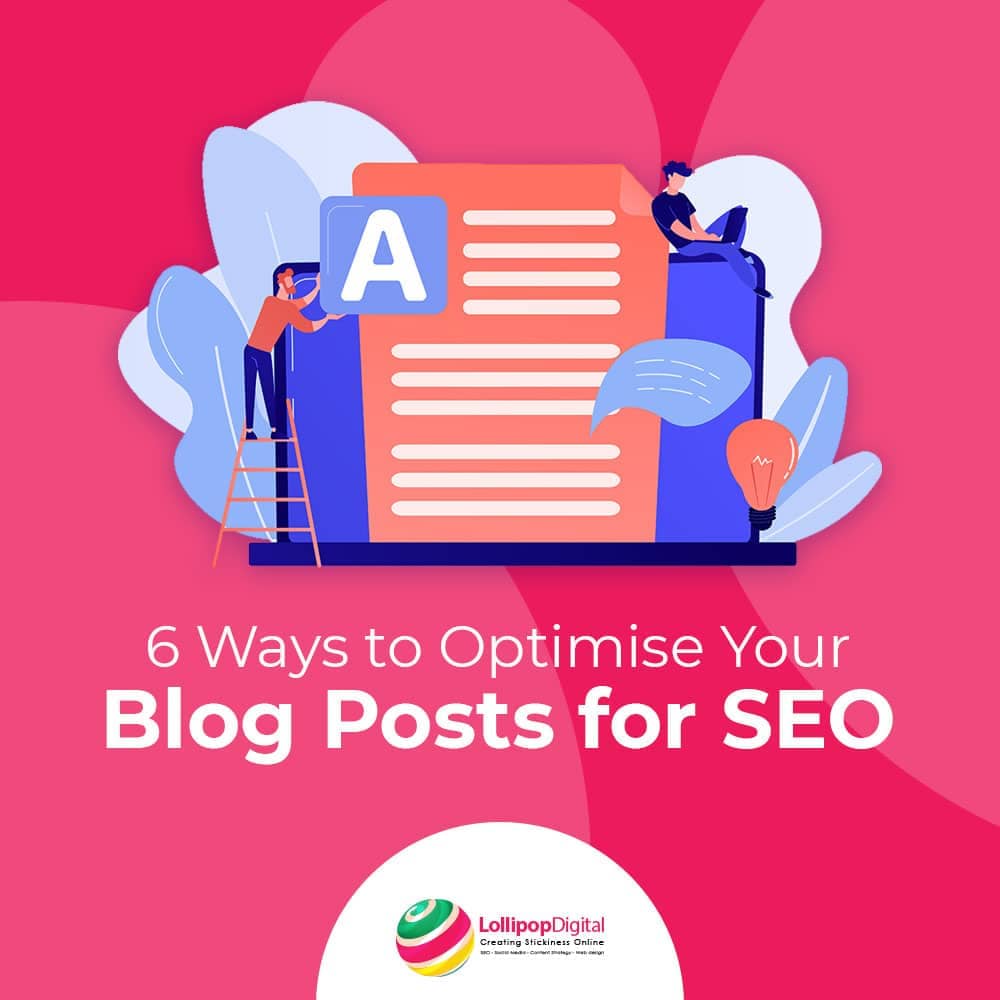 If your goal is to increase your business's online presence, then it's time to turn your attention towards search engine optimisation (SEO). By optimising your web pages, including your blog posts, you'll be able to put your site forward for people searching for your product or service. But you may wonder; how exactly does your blog content help in organically ranking your business on search engines?
This article explores the answer to this question. We'll provide you with an in-depth discussion into what works within the realm of SEO blogs. Keep reading for some practical tips on how to optimise your web articles for search engines.
Tip 1: Determine Your Blog's Target Audience
Regardless of the industry you're trying to reach, you need to identify the primary target audience for your blog's content. Once you know about your readers and what drives them to open an article, you'll have a basic framework for your blog strategy.
Creating a buyer persona is an effective way to target the right readers. You can reach the ideal audience according to your target demographics, behaviours and psychographics. Keep in mind that producing informative and grammatically accurate content isn't enough. Without a buyer persona, only a few people will click on your article.
Tip 2: Perform Proper Keyword Planning
A lot of beginners in content marketing simply use their best guesses when determining topics to use in their blog. But if you want to write results-driven articles, you shouldn't rely on blind guesses. After all, you can conduct keyword research to discover what your readers are looking for. SEO experts in Perth and content creators use this technique to identify topics that their target audience is interested in. In this way, they can produce content that people are actually looking for.
Tip 3: Create Aesthetically Pleasing Content
Google also places importance on visuals for certain keywords. You will notice that the first search engine results page (SERP) contains visual elements like videos and images. So, if you want to achieve that coveted spot that features a video snippet or a photo pack, you need to use originally designed and creative graphics. Moreover, you must ensure that every visual element on your blog post has descriptive alt text.
When it comes to ranking factors, alt text is one of the primary elements that ensures your image or video will appear in the SERP. What's more, it's an essential feature for visually impaired individuals who rely on screen readers. Without a proper alt text, these people will not have a positive experience on your blog page.
Tip 4: Write a Compelling Title for Your Blog Post
Search engines also consider the title of your blog post. This should be relevant to specific search queries, and it should motivate users to open the article. As such, you should use your focus keyword when writing your blog post title. Besides this, we also recommend using a click-worthy and catchy headline. After all, click-through rate (CTR) has a critical role in SEO.
Tip 5: Use an Enticing Call to Action (CTA)
Making your blog post discoverable is one thing, but ensuring that visitors stay on your site is a whole different ballpark. Now, if you want to guide your reader to the next step, you'll need an enticing Call to Action. The key to writing a compelling CTA is ensuring that this final sentence is relevant to the post's topic. Moreover, it should flow naturally with the rest of your content. Whether you're offering a newsletter subscription, selling a product or service, or you want them to stay longer on your site, you will need a compelling CTA.
There are various formats you can use for your CTAs. So, feel free to get creative and experiment with different styles. Some of the most common CTAs include hyperlinks, buttons, and widgets. For example, if you want a visitor to make a purchase, you should add a visually striking CTA like a button. Now, if you want to guide your readers to your other blog posts, you should provide a hyperlink to it in the article's conclusion.
Tip 6: Use Internal Links
After a couple of months of blogging, you will have more content that users would want to read. Now, with internal links, you can help readers find your other relevant posts. This method is excellent for creating a contextual relationship between your new and old posts. As your articles age, you can still pass relevant link juice to them.
While internal linking is good for old posts, you can also use it for your newer articles. You can revisit your old blog posts and insert links to your new articles.
Get Expert Advice on Content Marketing
We hope this article has provided you with an overview of the best strategies for optimising your blog posts. However, we understand that some of the tips we mentioned may be too complicated for some. If you want a results-driven content marketing plan, you should seek help from Lollipop Digital. We have a team of SEO experts and seasoned copywriters who can increase the online presence of your blog posts.
Get in touch with Lollipop Digital today and get a free web analysis!