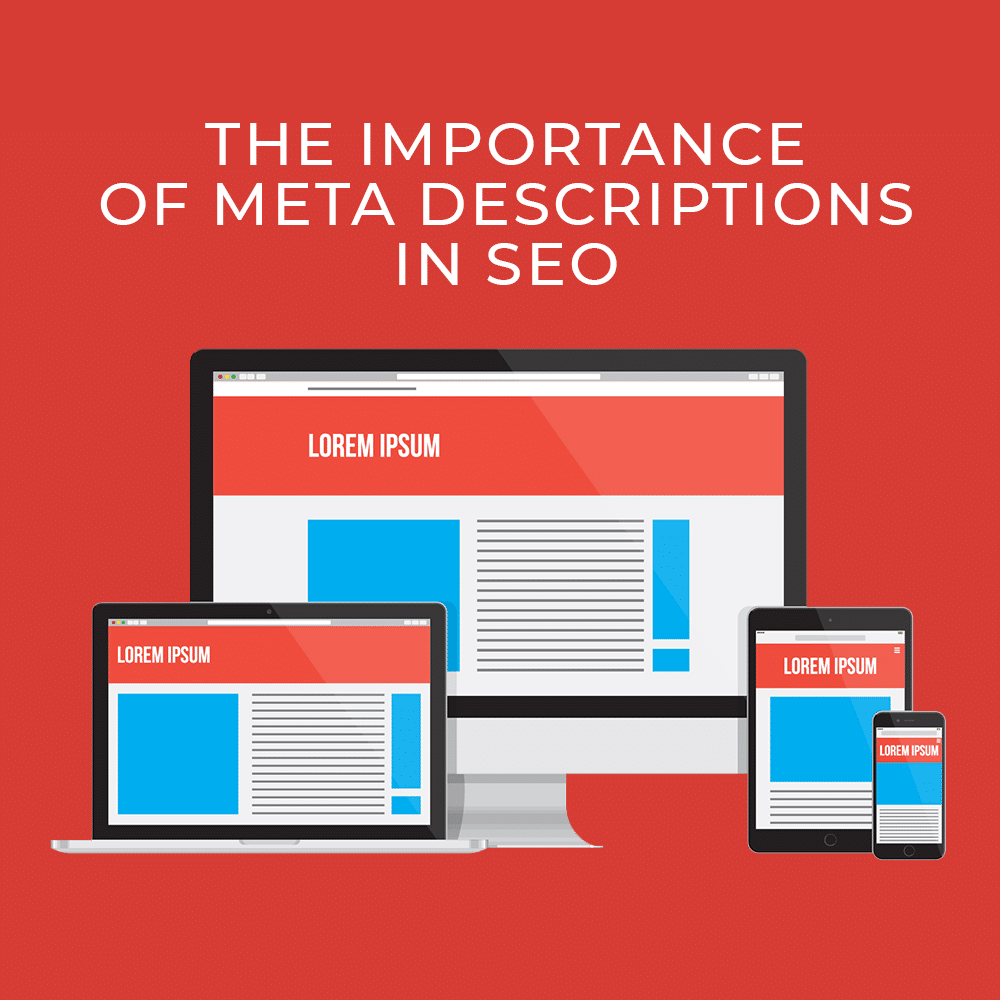 Meta descriptions have long been considered a crucial part of search engine optimisation (SEO). However, with all the algorithm updates rolled out by Google, you may wonder if they're still relevant; specifically, in helping websites to rank better on the search engine results pages (SERPs). Well, the process is a bit complicated because, in reality, meta descriptions do not have a direct impact on SERPs. Even so, when it comes to user experience and conversion rates, an expertly written meta description significantly matters.
Over a decade ago, search engines used meta keywords and meta descriptions in their ranking algorithms. However, that's not entirely the case anymore. On its own, a meta description—even with targeted keywords—is not going to affect your site's search ranking. Even so, writing excellent meta descriptions remains a worthwhile digital marketing practice.
What Is a Meta Description?
Also known as a meta tag and a meta attribute, a meta description is a snippet of text that describes a webpage's content for search engines and users. It can consist of up to 320 characters, but only up to 155 characters are usually visible on the search results.
Google and other search engines can opt to display your preferred meta description in the search results. However, they can still bypass it and choose the text snippet they deem more relevant for a particular search query. Despite that, optimising meta descriptions is undoubtedly a critical aspect of on-page SEO.
Remember that in the complex world of search engine optimisation, every little detail is critical. No matter how inconsequential an element may appear, it can negatively affect your traffic and rankings if you overlook it. Needless to say, you should never take meta descriptions for granted.
What Can an Expertly Written Meta Description Do?
Google says that the snippet and title aim to describe and represent each result. Their goal is to explain how the result relates to the query of a user. Even though they do not significantly affect ranking algorithms, they still appear as snippets in the search results. After all, their purpose is to prompt Google users to click on your link. Putting it plainly, meta descriptions are essential in improving your click-through rate (CTR).
Keep in mind that CTR is one of the first clues that Google and Bing will use to determine if a web page is an excellent match to a specific query. These search engines monitor if users are clicking or ignoring your website from the search results. With the data they gather, they are able to determine whether or not your website is a good match for a particular search query. Consequently, this can affect your ranking.
Tips on Creating Compelling Meta Descriptions
Now that you understand the importance of meta descriptions, you need to understand which elements make them compelling. Here are some of the factors that make up a great meta description:
It Describes the Content of a Landing Page Accurately
The meta description should describe a webpage's content accurately. Once the user reads it, they should gain a brief understanding of what they can expect from the page. Consequently, they can enjoy a consistent user experience from the SERPs to the page on your website.
It Makes the Readers Curious
A meta description should provide information, but it shouldn't reveal everything. The details included should only be enough to indicate page relevancy. It should not provide so much information that the user will have no reason to click through to the landing page. Instead, it should inspire curiosity from the reader.
It Contains Targeted Keywords
Meta description should never be bloated with keywords. Google automatically highlights the targeted keywords to show that the landing page is relevant to the search query.
It Describes a Single Page
Every page on a website should have its own unique meta description. If you're trying to rank multiple pages on your domain, then you need to ensure that you write a personalised meta description for each page. Now, if you have duplicate descriptions, you're missing out on great opportunities to provide information for each page and to use unique call to actions (CTAs).
Writing Meta Descriptions with SEO in Mind
Meta descriptions are like the gate and façade of a home. They are the first thing that a user will see, and they provide the initial impression on your website. A meta description should be written with a balance of SEO and user search behaviour in mind. In this way, it can generate higher click-through rates. Moreover, it will drive valuable and targeted traffic to your website.
Of course, writing excellent meta descriptions is not an easy task. If you have multiple pages on your site, the process can be time-consuming. What's more, it is a form of art and science. You'll need to be creative enough to inspire curiosity from the user in a limited number of words, whilst ensuring that the appropriate keyword is mentioned in the description. If you don't have the knowledge and skills to do that, you may end up wasting time and effort.
Thankfully, Lollipop Digital offers comprehensive SEO services. With every web page we create, we write a meta description that will improve your CTR. Our digital marketing team consists of SEO specialists and seasoned web content writers. So, you can rest easy knowing that your website and brand are in good hands.Contact Lollipop Digital today to get a free website analysis!