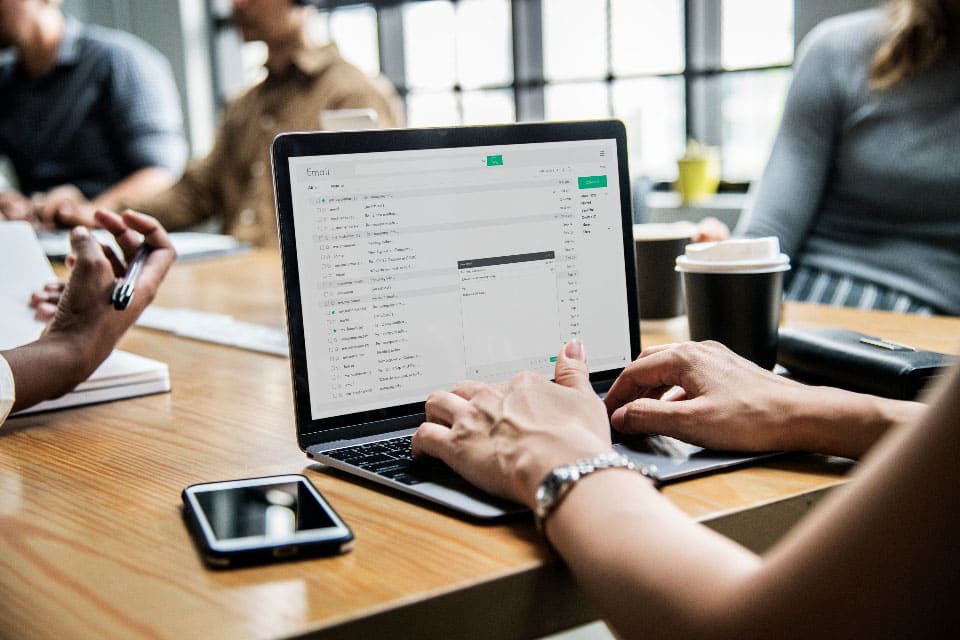 Email marketing is one of the best tools for leveraging your business online. It is a versatile and powerful weapon that allows you to drive measurable results. The secret to ensuring its success is determining the campaigns that work best for your brand.
When it comes to choosing an email marketing method, you need to determine your goals first. You should identify what you need for your business—whether you want to boost engagement, improve visibility, gain brand awareness, retain existing customers, or gain new clients, among others. In this post, we will share some of the most effective email marketing methods you can use for your company.
Welcome Emails
So, you've just gained a new subscriber. Picture yourself making a new friend or meeting a new colleague. Of course, it is only polite to introduce yourself. This is where the welcome email series come in. It may be a typical campaign, but it is one of the most effective.
You can gain a chance to develop familiarity with your follower by sending three, four or five welcome emails. This is an excellent opportunity for you to educate your new subscriber about your brand, because they will be most open to listening to what you have to say.
Tips on Crafting your Welcome Emails
Amaze your followers

Put your brand forward

Say thanks

Offer a small gift
Promotional Emails
You're probably familiar about promotional emails because these are the most common marketing campaigns out there. It is likely that you have dozens of it in your inbox right now. It is true that most people ignore these emails nowadays, especially since some email services automatically place them in the Promotions folder. However, if you know how to craft them properly, promotional emails can convert readers into buyers quickly.
Tips on Spicing up your Promotional Emails
Evoke certain emotions

Include humour and puns

Offer a free product/service

Awaken their curiosity

Play with words from popular songs

Grab their attention with colourful images and fonts
Seasonal Emails
Seasonal email campaigns are a subcategory of promotional emails. Launching one near important holidays is ideal. They allow you to create eagerness for an event. Moreover, you can even use them to follow up after a major holiday. That said, you have several opportunities for sending an email.
Tips on Planning your Seasonal Emails
Identify the holidays in your target location. Doing so allows you to segment your list correctly.

Plan early. Keep in mind that people are bombarded with promotional emails during the holidays. It is essential that you are the first to reach their inbox.

Design the email appropriately, matching the colours and tone according to the holiday's theme.

Offer discounts that are exclusive for a holiday.

Emphasise urgency when crafting your email content. Let your followers know that your offers are available for a limited time.
Newsletters
Technically, a newsletter is not an email campaign. After all, these letters run for an indefinite period. It is just a smart way to communicate with your followers. When done right, newsletters do not come across as sales pieces that your followers will eventually grow tired of. Keep them in the loop on your services or products, educate them, and even entertain them. This way, you will be able to do them a real service.
Social Media Connection Emails
Another useful option is an email campaign that crosses channels. You can send emails that encourage your followers to engage in their newsfeed. The great thing about this method is that it offers plenty of platforms, including Facebook, Twitter, and Instagram. For instance, if you're selling wine online, you can run a social media campaign with the help of the email marketing Perth businesses prefer. You can send emails asking your followers to upload their photos enjoying your wine on different occasions. You can even add in some hashtags to reinforce your campaign's reach.
Abandoned Cart Emails
In a way, abandoned cart emails can be considered a type of email marketing campaign. The user's actions trigger these emails. In this case, they placed a product into their virtual shopping cart but did not complete the purchase. An offer usually accompanies these kinds of emails. For example, you can craft a message like this:
"Hey, it looks like you forgot these items in your cart. Here's a 10% off coupon you can use to complete your purchase."
In most cases, these kinds of emails tend to have higher open and conversion rates.
Post-Purchase Emails
E-commerce companies often ignore the power of follow-up emails. They do not necessarily encourage sales, but they promote brand loyalty. For instance, if a customer purchased a kitchen gadget from your site, you can send them an email with tips on how to clean and maintain the product. The following email will then include recipes they can follow when using the gadget. In a way, you are building delight and trust with customers. After all, you are delivering value even after you've made a successful sale. Keep in mind that such emails can still be an excellent opportunity to cross-sell or up-sell.
Some Things to Remember
Before you start to implement the email campaigns we mentioned, you need to know one thing first. There are some projects that you need to adjust according to the action of the recipient. If you neglect to do so, your emails might come across as extremely annoying.
Let's say you are marketing an event. You drive registration numbers by sending emails leading up to the event. Once the recipient registers for the event, you must remove them from the list. You would not want to keep on sending them emails telling them to register. You need to move them to a different list—the list of registered attendees.
Keep in mind that it does not take a single email to run a successful marketing campaign. You need to reach out to your prospects multiple times in a systematic and strategic approach.
Here at Lollipop Digital Media, we have a team of experts who can customise your email marketing campaign for you. Call us now to learn more about our services!