New to the world of digital marketing? Hi! How's it going?
The online world can be an incredibly difficult space to navigate at times, especially when you're hoping to utilise it to unlock your brand's fullest potential. But that's where we come in; digital marketing experts who you can trust to translate all the complexities and help in making it easier to get your business's name out onto the net.
The recent COVID-19 outbreak (along with its impact on businesses) has reiterated how important it is for brands to invest in a digital platform in this day and age. But you can't just slap together a basic website for your brand and expect it to fly off from there. If you want to ensure the greatest results can be reaped from your website, then search engine optimisation is an essential aspect to consider.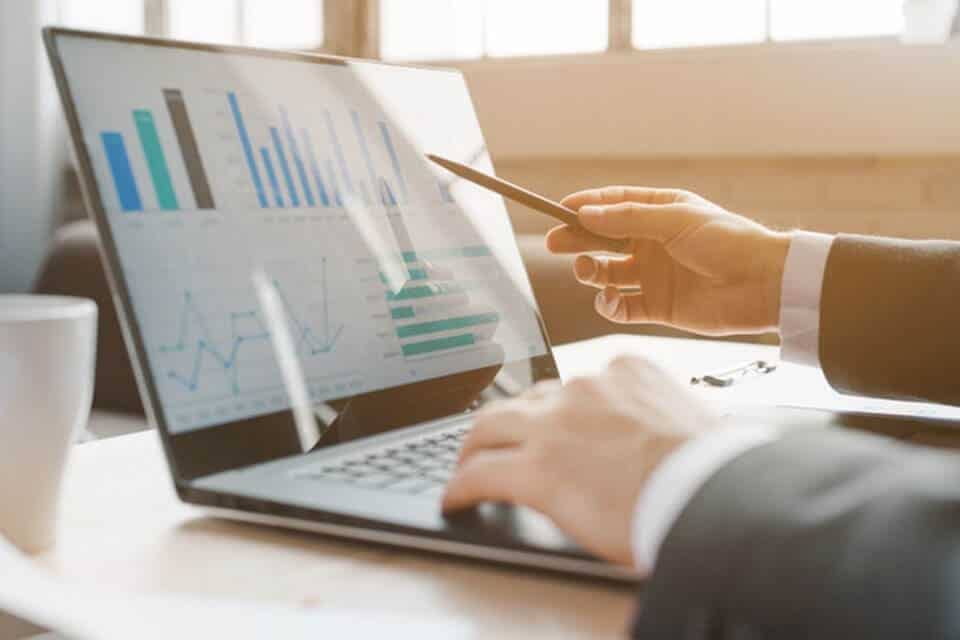 What is Search Engine Optimisation?
The main goal of search engine optimisation (or SEO for short) is to improve areas of your website and optimise them according to specific guidelines, as well as your customer's needs. SEO consists of a variety of activities, from making changes to your website's design and updating content within your website, to resolving technical issues and making your site compatible on multiple devices, along with much, much more.
But what do all these efforts to improve your website actually do? Well, we've presented you will a few key benefits to consider down below:
1. It Helps Get You Found
A beautifully optimised website is one that will not only appeal to your customers, but also to Google's search engine algorithm. This is what Google uses to determine which websites are ranked first, second, third and so on in response to a search engine query. Additionally, it takes more than 200 factors into account when making its decisions. If your SEO has been carried out particularly well, you can expect it to rank higher on search engine results pages. Of course, the higher up your website is, the easier it is for users to find you!
2. It Boosts Your Authority
SEO essentially works to resolve technical issues and fine-tune aspects of your website. In doing so, it also helps to make your site appear more credible and legitimate. Moreover, if you've got quality content on your site that is informative, helpful and engaging, it can also help to establish you as an opinion leader in your field. Consequently, it can work to boost your brand's authority on the Internet.
3. It Increases Organic Traffic
Every business wants more visitors to their website. So, think of a SEO as a tourism booster, only the destination is your website instead of a country. Organic traffic is undeniably the best source of website traffic out of all the other alternatives. Not only is it free, but it's also indicating that people are searching for your products or services themselves, without being led there by paid ads. More and more people are going to choose to click on your site the higher up it sits on the search engine results pages. And rest assured, a well-thought out SEO strategy can help in getting you up as high as you possibly can on those pages.
4. It Helps to Develop Your Brand
Through continuing to develop your online presence, you will also be working to develop your brand as a whole. Content marketing and social networking are some of the most popular methods businesses can use to position themselves towards customers in a desirable way.
5. It Ensures a Seamless User Experience
Have you ever visited a website that just shot up red flags in every aspect? Was it incredibly dull or slow? Was difficult to find certain products or pages? Did you fail to find any helpful or informative content on there?
Providing a seamless user experience is essential if you want to retain visitors after they've clicked on your website. Evidently, SEO plays a key role in creating this positive user experience. Keep in mind that if your site is a mess to navigate, users are simply going to head back to that search engine results page to click on one of your competitors instead. No doubt, you wouldn't want to give any one of your rivals that upper hand.
6. It's Constantly Being Refined
The online world is continuously changing and evolving, and so are the needs of your customers. Henceforth, a stagnant SEO strategy simply will not do. Basically, a successful SEO strategy is one that constantly needs to be refined and improved in response to these sudden changes and movements. Only then can you hope to stay on top of your target audience and ensure that you're continuing to hit the nail on the head.
7. It's Cost-Effective
Unlike paid advertising, search engine optimisation relies on hard work and long-term strategies in order to reap its results. And although there may be a lot more work required than simply pay-per-click ads or sponsored advertising, SEO is guaranteed to provide an excellent ROI at the end of it all- assuming you're doing everything correctly. Not only is it the more cost-effective solution, but also the more rewarding one!
8. Results Are Evident
It's generally quite easy to calculate your ROI from paid search. After all, all you have to do is put the relevant values into a formula. On the other hand, the ROI for SEO is not explicitly stated as it is for paid search- but don't think for a second that the results aren't there. The performance of an SEO strategy can always be determined through analysing performance metrics such as organic clicks, organic traffic, bounce rates, lifetime value and so on.
9. It Puts You Ahead of Competitors
To put it plain and simple, a successful SEO strategy can help you to gain a significant advantage over your competitors, by making you seem more helpful, credible and trustworthy. Of course, if you're higher than your competitors on search engine results pages, you can also expect more people to be clicking on your website over your rival's.
10. It Provides Long-Lasting Results
SEO is an ongoing process. But because of this, it also ensures to reap the most long-lasting results. Even though your SEO strategy will require constant refinement, your initial SEO upgrade is sure to highlight a significant improvement in your performance. And many of these initial improvements will also serve to provide long-lasting benefits that you can continue to build upon.
SEO is a highly important aspect for all businesses to consider when wanting to compete in the online space. However, it's important to make sure it's executed in the right manner; otherwise, you could only end up wasting the opportunity to put your name out there.
At Lollipop Digital, we can help you carry out the most effective strategy possible with the help of our SEO services. Our team of digital marketing experts are ready to put together the perfect plan for your SEO strategy- and it starts with a free SEO analysis!
Contact us now to arrange for your free SEO analysis, and get on track to boosting your brand's presence online today!