You may already be familiar with the concept of Google AdWords. On the other hand, you may be new to the world of digital marketing have absolutely no idea what we're talking about. In that case, allow us to break it down for you and give you a little crash course: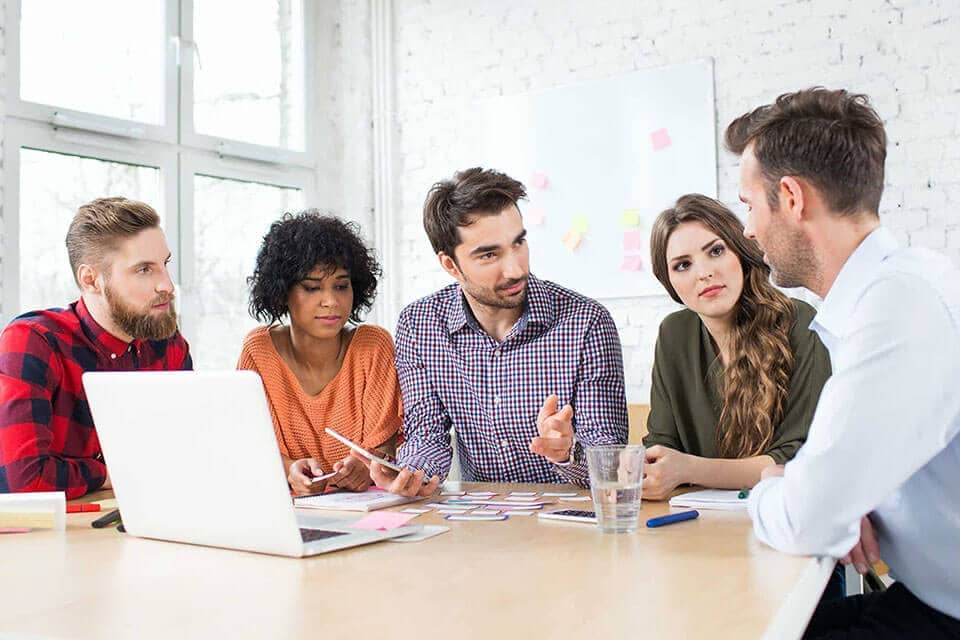 Google AdWords is a far-reaching advertising platform that uses pay-per-click advertising in order to drive more traffic to your website. When used in the proper manner, it also helps to generate more leads and sales. True to the name, pay-per-click advertising only requires the business to pay a small fee each time their advertisement is clicked on by a user. Does it sound a little too good to be true? Well, we're not done just yet.
Whilst Google AdWords campaigns can be incredibly effective, they can also put your business in the danger zone if not handled correctly. Consequently, you may end up wasting your valuable time, money and resources on something that just isn't pushing your business forward. This is exactly the reason why hiring the best digital market agency to manage your campaign is essential. But in case you aren't already convinced, we've gone ahead and provided the benefits of choosing to partner with an agency who knows what they're doing:
They Are Trained Experts
Simply put, a digital marketing agency with the Google Partner badge knows the ins and outs of Google AdWords. Their staff have been trained in creating, managing, measuring and optimising all aspects of Google AdWords, and so you're essentially partnering with an agency that knows the platform like the back of their hands. Consequently, you can expect such an agency to do whatever it takes to fully maximise the effectiveness of your campaign. Having proper access to all the features available in Google AdWords, they will be able to provide you with the most desirable results possible.
They Stay Up to Date
Just like any other aspect of the digital world, PPC advertising is forever changing and evolving. If you want to be able to keep up with the latest developments and use them to your advantage, then it's important to stay up to date with the changes. That said, Google Partner agencies are required to learn consistently and provide evidence of their proficiency. Google ensures to evaluate the knowledge and skills of different agencies through certification exams. If it becomes apparent that an agency just isn't hitting the mark, their status as a Google Partner would be revoked. Working with a digital marketing agency ensures that you're able to use the most effective and up-to-date strategies available.
They Work Directly with Google
Another great thing about working with a certified digital marketing agency is the fact that they have a direct communication line with Google. A team from Google is assigned to each agency, so that if there are any issues or topics that need to be rectified or addressed, the agency will always have someone to quickly contact. In contrast, individual businesses can have a hard time getting into contact with Google when they encounter issues with their PPC campaign. Think about it- there are thousands and thousands of other businesses out there competing with you, and trying to get in touch with Google first. Henceforth, if you're the only one managing your PPC campaign, it would take you significantly longer to find answers to your questions or solutions to your problems.
They Provide a Quick Response to Issues
Because they work directly with Google, a digital marketing agency will be able to provide a fast and timely response to any issues encountered with your PPC campaign. In this way, they can save you both time and money, without compromising on the effectiveness of your campaign at all. In contrast, if you were to manage your PPC campaign on your own, you may encounter a number of issues that could end up ruining your campaign and turning it into a nightmare. It may take a number of days for you to resolve the issue, especially since you won't have a direct line of communication with Google. Moreover, you may have to spend even more unnecessary dollars to get your campaign back to where it used to be.
Why Partner with Lollipop Digital?
As a certified Google Partner ourselves, Lollipop Digital possess all the relevant skills and expertise to help optimise your Google AdWords campaign to its fullest potential. Our AdWords management team are the best in what they do, and not only because of years and years of training and hands-on experience. In addition to their skillset, they also exhibit a passion that makes them just as dedicated towards your business's success as you are. At Lollipop Digital, we take the time to get to know you and your business from head to toe. This lays the foundation for creating the perfect campaign to fit with your unique needs and requirements. Our team have a focus on driving your company's growth by whatever opportunities that are available. Consequently, you can expect us to manage your Google AdWords campaign smartly, professionally and effectively.
To enquire about our Google AdWords management services in Perth, contact Lollipop Digital today!