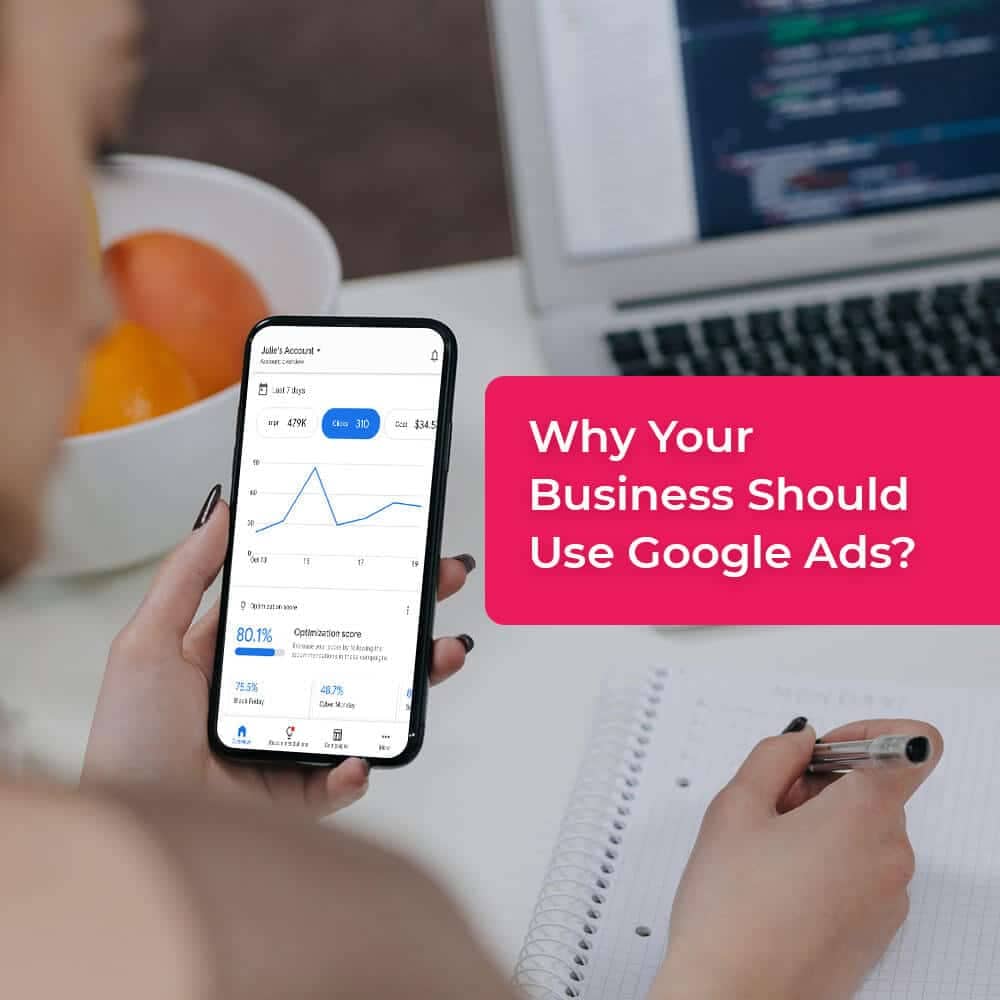 An astronomical number of search queries occur on Google every day. So, no matter whether you own a multi-national company or a mom-and-pop shop, you would want to start capitalising on this platform's features. Using Google Ads is a cost-effective and efficient way to grow your bottom line. In particular, it will allow your business to reach any person using Google to search for details, services, and products online.
With the right expertise and knowledge, you can use Google Ads to attract an audience who wants exactly what you're offering. If you aren't convinced yet, allow us to show you how you can benefit from using this platform:
Google Ads: What Is it and How Does it Work?
Whenever you see a business's website on the first page of the search engine results page, it's not just the result of great SEO. The business is likely running a Google Ads campaign. Formerly known as Google AdWords, Google Ads is a paid service that allows companies to display their brand for users who search for relevant terms on Google Search and Maps. Any business looking to create a significant online presence for its target audience should be using Google Ads as one of its marketing tools.
With Google Ads, you pay for measurable and tangible results, including business calls and website clicks. Also known as a pay-per-click (PPC) campaign, this service allows you to set a monthly ad-spending cap. What's more, it allows you to choose a specific target audience. Here are some of the things that your business will be missing out on when you don't use Google Ads:
1# A Massive Reach
Google has become so immensely popular that it has become a verb. A quick search in the Merriam Webster dictionary will show you that 'Google' also means using the "search engine to obtain information about (someone or something) on the World Wide Web."
These days, whenever people have questions, they usually bring up their web browser and access Google.com. Whether it's for medical issues, relationship advice or information about a person, place or time period, Google is generally one of the first places that people will turn to.
According to a report featured on SearchEngineLand, Google handles over 2 trillion searches annually. To put that into perspective, each day, there are over 5 billion search queries taking place on the platform. Now, within those numbers are people looking for solutions and services that your company can offer. If they are using the Internet, they've likely Googled an answer to their question. By using Google Ads, you can help them to discover the answer that they need by pointing them towards your business.
2# Flexible Marketing Solutions
Anyone in the digital marketing industry will tell you that Google Ads is an incredibly flexible platform. It is suitable for all kinds and sizes of an organisation. Whether you're running a large-sized or a small-sized business, you can still use this system to gain internet traffic that you need. What's more, it is compatible with various marketing software systems and platforms.
With the help of an expert digital marketer, you can customise your campaign to focus on particular online demographics. For instance, you can target users by location and the type of device that they use. Aside from that, you can set daily limits on the amount that you're willing to spend for particular keywords.
3# Excellent Return on Investment
What's great about Google Ads is that it allows you to pay for actual results. You only pay once people have clicked on your ads. By optimising your Google Ads campaign, you can enjoy a high return on investment. Compared to other marketing strategies, this is a much more practical and results-driven approach.
Even so, you must remember that getting the right results will take time. You need to discover the right approach that fits your business and its target audience. You can only get a clear picture of what works and what doesn't by consistently testing and monitoring your campaign. The good thing about Google Ads is that it offers transparency. So, you can easily access the information you need through its user-friendly dashboard.
Keep in mind that running Google Ads campaigns effectively requires expertise. By hiring a trusted PPC specialist, you can take advantage of campaigns that give a high return on investment. Consequently, you'll be able to focus your budget and efforts in the right areas. Here at Lollipop Digital, we can easily identify campaigns that are just costing you money. We will efficiently invest your marketing budgets in order to bring about the results you want.
4# Fast Results
If you want the fastest way to get advertising results, Google Ads is the best way to go. This platform offers an easy way to analyse the progress of campaigns. On the dashboard, you will see all the details related to each campaign, including the keywords that attract visitors, the ads clicked, as well as the cost of the clicks. Indeed, Google Ads has all the features necessary to make it an intuitive and transparent system.
Hire an Expert Digital Marketer
Google Ads is an excellent marketing platform. Even so, it is only as good as the person who handles the campaigns running on it. As we've mentioned, to learn what works and what doesn't, you need to track the performance of ads and keywords continually. If you don't understand the technical processes that run behind the system, you may only end up spending more than what you're already gaining.
On the other hand, when a Google Ads campaign is cleanly and expertly executed, you can expect more significant results. If you do this on your own, it may take a long while, along with your uninterrupted focus before you can master the art and science of running PPC campaigns. Thankfully, Lollipop Digital's Google Ads experts are just a call away. Over the years, we have carried out several successful online marketing campaigns. So, we are ready to extend our time-tested services to you and your business.
Get in touch with us today and get a free website analysis!